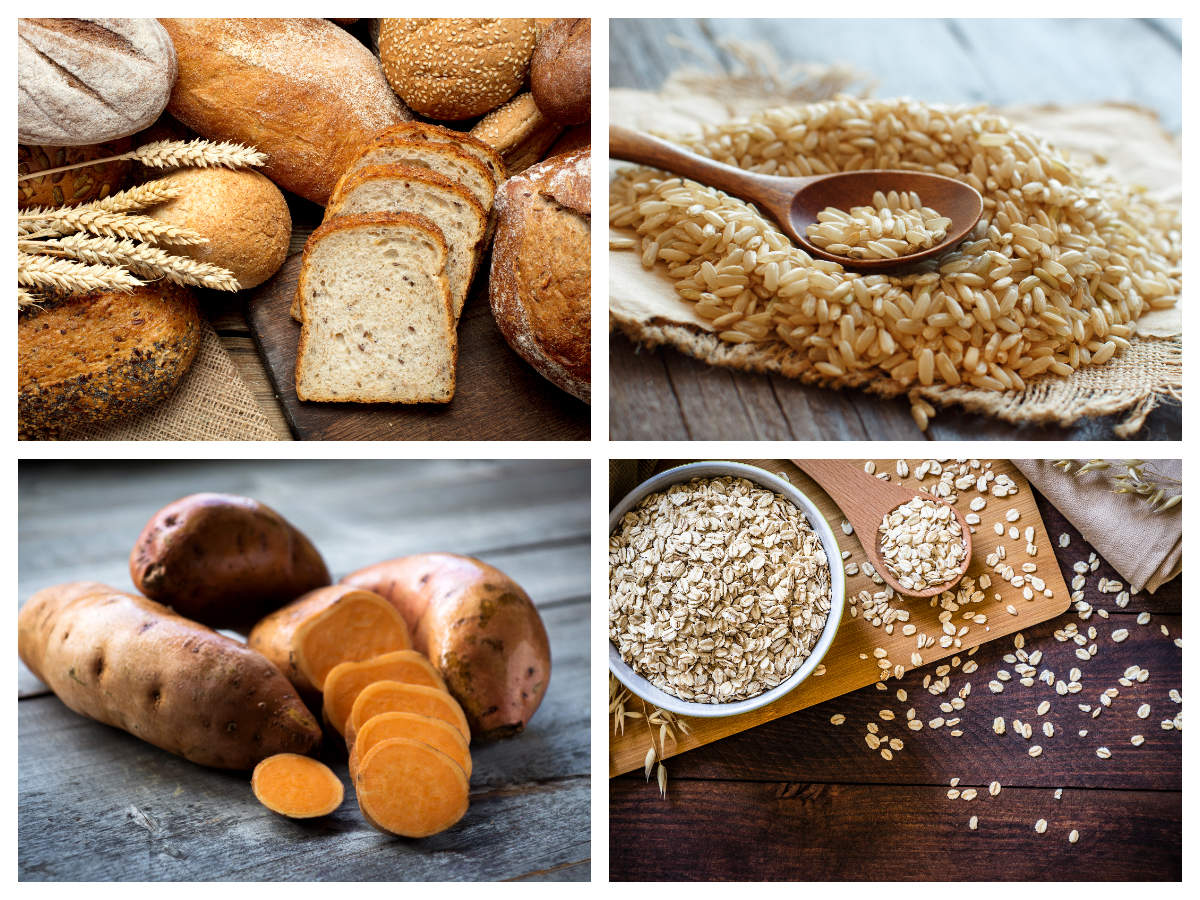 Think of weight loss and the first thing that comes in mind is to watch your carbs intake. But, you will be surprised to know that carbs are an integral part of your diet and are actually effective in weight loss. So, now you have all the reasons to skip the myth that carbs are bad. All you need to understand is the difference between good and bad carbs. Today, we are going to talk about good carbs that are necessary for a healthy weight loss program.
1 Sweet Potato
It is also rich in carbs and fibre and low in calories, which makes it perfect for a healthy weight loss diet. It is also rich in micronutrients, which work magical in weight loss results.
2. Apple
You will be amazed to know that apple is highly effective in weight loss. According to experts, it is rich in carbs and also contains 86 percent water, which makes it equally hydrating and is helpful in boosting your metabolism. Also, the fibre content helps in keeping the gut healthy.
4. oats
Did you know oats is another rich source of carbs, which is effective in weight loss? You read it right and experts believe that raw oats are way healthier than sugary cereal. Beginning your day with a bowl of oats (sweet or salty) can make a big difference in your weight loss program. It is suggested to use natural sugar in place of artificial sugar, as the latter is not good for weight loss. Dare to try?
5. Brown rice
This might sound weird to many, but yes, brown rice can actually help you lose weight. According to a study based on 430 Japanese people, it has been proven that those who eat brown rice are likely to lose weight faster as compared to those who eat white rice. The study says that brown rice is rich in fibre, which makes weight loss program effective and easier.
6. Wheat Bread
If you are someone who loves eating bread, let us tell us that it is one of richest source of carbs and as per a research analysis of 12 studies, it has been mentioned that the more whole grains you eat, including whole wheat bread, the lower BMI you will have. As per the Mediterranean diet philosophy, eating whole wheat bread can help promote weight loss and lower belly fat.